Play it. Share it. Enjoy!

We love the internet of things and love to make the world a better place. People around the world enjoy using our apps, services and products that we sell. Download our apps and help spread the words.
High Speed and Large Bandwidth are the Key

We have a range of high-speed Dedicated servers , VPS (virtual private servers) or general shared web hosting for all your needs. Whether you are using your website for e-commerce online business or for personal blogs, choose one of our web hosting plans that answer your needs.
Speed and performance are the core of doing this business. We locate all our servers on the high-speed backbone at the TOT IDC on Chaengwattana Road, Bangkok, Thailand. Your customers are from every part of the world so it is quite a proof that our international bandwidth is large enough for international visitors to be able to access your sites with speed. Let alone the domestic bandwidth, it is always capable of rendering data at high speed.
Our firewall blocks intruders and possible attacks from hackers and that makes our system one of the most reliable web hosting in the country with 99.9% uptime. All our servers are using a high performance, Quad-core Xeon processor with a 1 gigabit port as a minimum. We never compromise when it comes to performance. Our prices are not cheap, but still affordable for any serious buyers.
For more information on web hosting, please visit our sister site at Web Hosting Thailand, www.webhostingthailand.com and www.vpsthai.com and choose your favorite plan or request us for a fully customized server of your choice. We will be glad to hear from you.
Apps
Upcoming apps scheduled to launch in 2016
Space Odyssey: Spaceship Defender
Category: Shooting Game, Casual, Arcade, New Age (coming soon!)
Availability: App Store, Google Play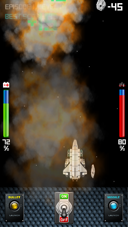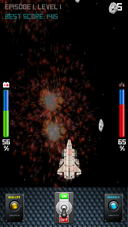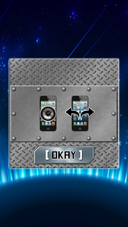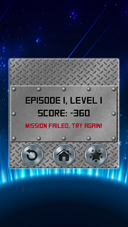 Space Odyssey: Spaceship Defender is an arcade, action game for those in love with a 2-D conventional shooting RPG game in the old time. Just aim and shoot the enemies, asteroids , UFO and alien's spaceships coming in your way in order to gain points. Use your fingers to navigate left or right by touching left or right to move at normal speed or tapping to move quickly. The power-up tanks will be launched in a timely manner. You should run into them to get a higher score and replenish the power.
Enjoy Space Odyssey: Spaceship Defender and take your action to shoot the enemies, i.e. the alien's spaceships, UFO, extraterrestrials (E.T.), bombs and the asteroids.
Space Odyssey: Spaceship Defender, an action game that thrills!
ABC Primer
Category: Education
Availability: App Store, Google Play (coming soon!)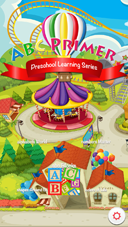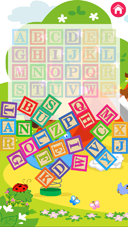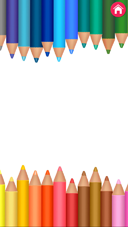 Preschool Learning Series for Kids. An educational game for children of 3-6 years.
ABC Primer includes the following features all in one package:
alphabets World, Alphabets learning for your children comprising of basic words making them fun to learn and building your kids with smart brain
numbers Matter, Learn about Numbers by using our fun game to learn while playing with over 20 scenes in this category alone
shapes Around Us, Learn about Shapes with the help of simple puzzles teaching kids a good foundation in today's life
colors of Life, Learn about Colors by matching them to the right side
abc Blocks, blocks of A-Z to help your children's letters recognition suitable for first time learners
All the above are good fundamentals for your kids to become smart and clever before or even after going to school. This educational app serves your little boys and girls for self-study well. Teachers can also use this app in the classroom. It is safe for children with no accidental clicks for Internet links since the Parental Gate is in action.
Teaching your kids all about alphabets and words has never been easier. ABC Primer makes your kids fun to learn while interacting with the app. Ideal for preschool children or primary school kids. Your kids could learn a total of 130 new words from this app for free.
Features:
fun abc alphabet blocks to help your kids' recognition
interactive basic English words to help increase basic vocabularies (130 words)
ABC Primer makes learning a-z and basic words in everyday's life fun for your children. This educational app is totally free with parental gate for security check before ads display so your kids are safe from any accidental clicks on external links or social networks.
Feel free to download our other apps and games available in the App Store to support us and write your comments which we love to hear from you.
Apps currently available in the App Store and Google Play Store
Smash Fun Free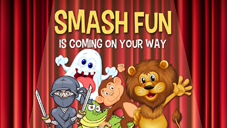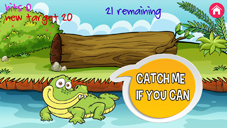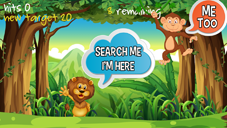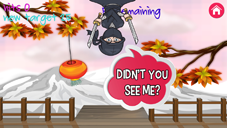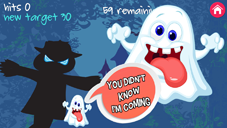 An arcade, brain game that tests you how quick you can respond to the hidden objects and movement. Test your brain's agility with this brain tester game and have fun.
Starting with the easiest level of each scene, your talent will be challenged in the next levels. Smash Fun has 4 scenes with 16 levels to challenge your brain from catching the alligators (easy levels), lions and monkeys (challenging levels), ninjas (hard levels) to catching the ghosts (tough levels).
Catch the alligators that come out from under the log. Hit the monkeys and the lions that pop up out of the bush in the jungle. Hit the samurai ninjas , the Japanese warriors, that swiftly hide and seek, or fly by from side to side. Hit the pop-up ghosts coming from all sides of the screen.
In a full version, all levels are unlocked without advertisement. Whereas a free version is ads supported but you can unlock each level at your own pace.
Clock Learning for Kids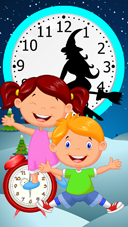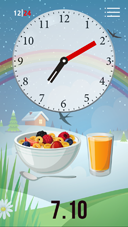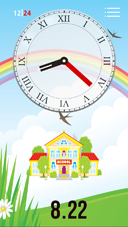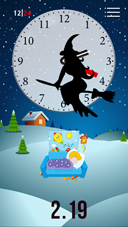 Clock Learning for kids helps your kids in early years learn how to read the analog clocks and tell the time in every day's life.
Simply use natural gestures to move a long hand or a short hand in the clock in the forward direction. Your kids will naturally learn the time by reading the numbers in the digital clock appeared at the bottom along with the events that show up. The backgrounds and associated items change according to time of the day to keep your children's interest and recognition.
The app was designed with ease of use and following the way the real clock works. Both long and short hands move relatively in tandem like the real clock.Your children cannot move the clock's hands backward as this helps your children to learn that the real time always ticks ahead and will never move back.
The clock has 4 levels of reading difficulty and is available in 2 modes, i.e. 12 hours and 24 hours. If your children begin to pick up numbers, they should be able to read the analog clocks in no time.
A Drift Hero
Category: Casual, Arcade, Family
Availability: App Store, Google Play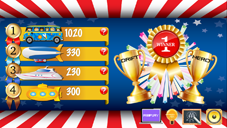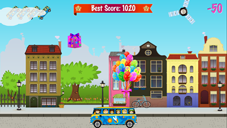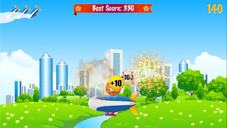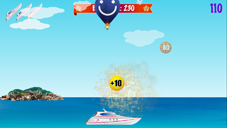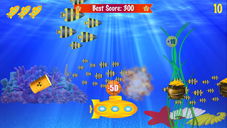 A Drift Hero - Free Arcade Game is a casual, arcade, brain race, fun game for the whole family. Play our game at your leisure time or compete with your family members, kids and friends, or even while waiting for a Starbucks coffee.
Move the player in each scene fast (hippie bus, airship, boat and submarine) left or right to hit the balloons, big diamonds and gold pods to get scores and avoid being hit by the nuclear wastes, bombs, satellites, helicopters and thunder. You have 5 lives in each scene. Click on the question marks in a red button of each scene for help.
Start from any scene of your choice and do your best to hit the good objects falling from the sky. The bombs move very fast so you have to be fast enough to steer away from the obstacles using your fingers.
An easy, classic old school arcade game to play at casual time while waiting for a bus or traveling in the train to get to work, school, or at your leisure time. You can play our game while waiting for a queue in a coffee shop. You do not need complicated skills or levels to make a progress in game. The final result is just your best scores. All you need to do is just beat your own previous best scores. Your progress develops as you plays it more often. This classic brain race, super casual game is easy to play but hard to achieve with higher scores. Believe it or not, just try it yourself.
We try our best to give you best experience in gaming so ads will not come up at the end of every scene but only once every 4 sessions of your game play. It is designed to fit the iPad retina, iPad Air and mini, big screens and iPhone 4 to iPhone 6+ gracefully.
The game has been tested from 6-year old kids to 50 something to play it and they found it enjoyable and fun. This super casual game is aimed for everyone's interests and favors. Best for you, your kids and friends. No limitations. No in-apps.
Test your ability to respond to the fast moving objects using only your fingers. Compete with your family members and friends to get higher scores and share your best scores on your social networks.
Halloweener
Category: Shooting Game
Availability: Google Play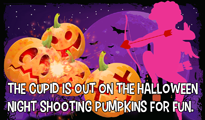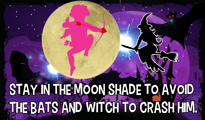 A small shooting game made for the Halloween festival. Chasing the Moonlight!
At this Halloween night, the cupid is free from work and not looking for the couples at this scary night, but shooting the pumpkins for sports.
The haunted night is full of horrors but the cupid is not scared to come out at this Halloween night. Help the cupid stay under the shade of the moon to be safe from crashing with the witch and bats (evils) flying from both sides while shooting the pumpkins to make scores.
Bubble Bombs Shooter
Possible direction:
A bubble shooting game. Shoot all the bubbles that come to sight as fast as possible to earn scores. Each color of the bubble has different points. You have to avoid hitting the bubble marked with a skull or you'll die.
2D Infinite Run
Possible direction:
Infinite runner game is the talk of the town and we want to join the trend too. Run and collect the marks and avoid being hit by the opponents along the path. That is what we are thinking at the moment.
Fun Math 4 Kids
Possible direction:
A simple calculation app for kids in early years. It is aimed to train your children for basic calculation of mathematic in English.
Santa Rush Hour
Possible direction:
The Santa Claus is coming to town! Santa is rushing to give away gifts to children around the world. He recklessly drops the presents so you have to help pick up the presents before they hit the ground.